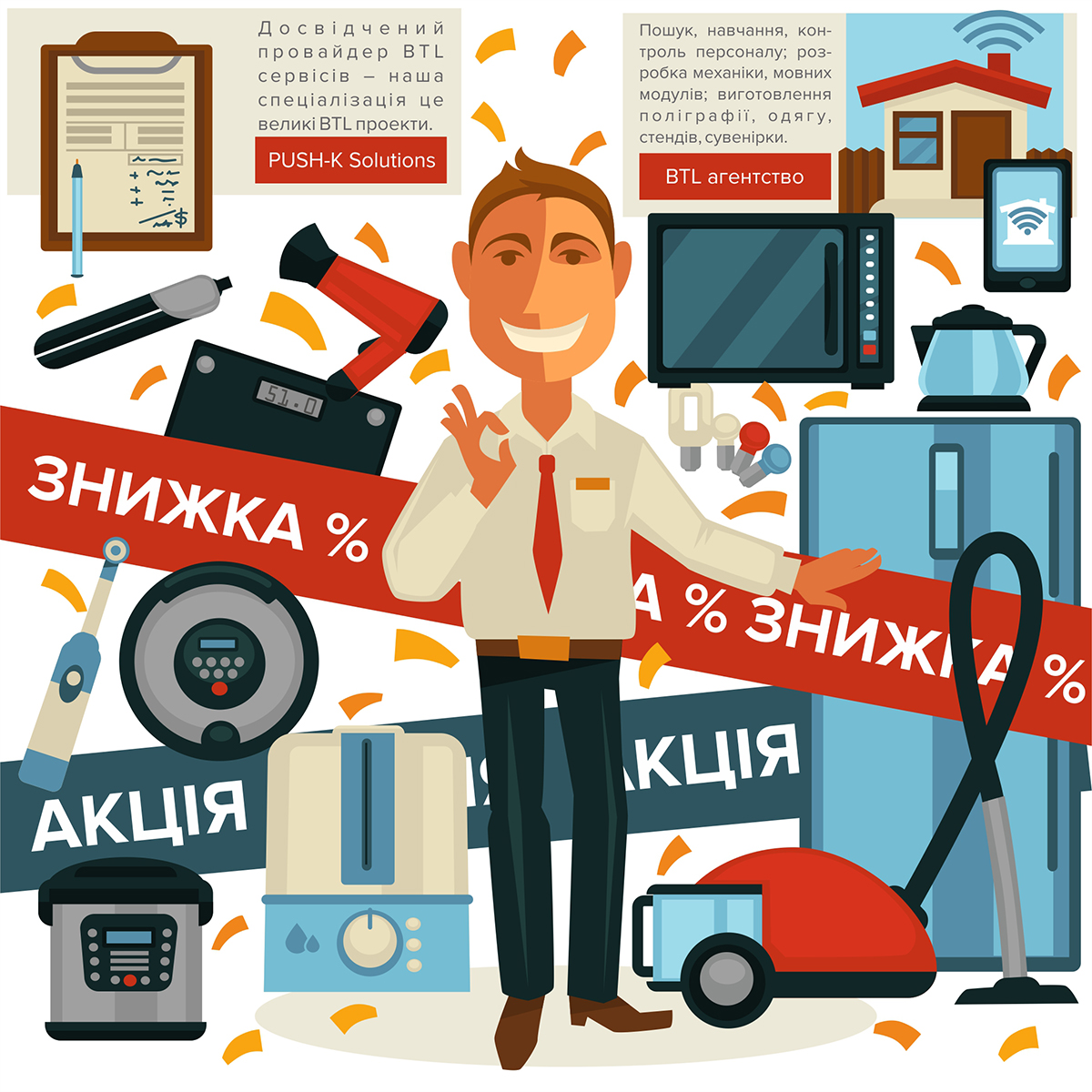 Companies calls BTL agency when the brand needs live contact with its clients. Digital channels of advertising not always have access to the right target audience and the effectiveness of the media is not always enough to trigger peak emotion to involve audience in promotion mechanics. BTL agencies provide search and training of personnel according to the mechanics of the BTL project, which can be both local and part of great advertising campaign.
PUSH-K Solutions is an experienced provider of BTL services – our specialization is large BTL projects. As BTL agency we operate since 2007 in Ukraine. That time BTL services market was overheated, there were hundreds of agencies, but now digital communications have narrowed this market and it became difficult to find a truly professional agency – they are few, we are among them. We have an active network of regional representatives in the cities of Ukraine, foreign partners exist and project managers with many years of experience in organizing BTL projects:
1. mystery shopper
2. consultants in the stores
3. degustations, samplings
4. gift promotions
5. promotional events, road tours
6. leafleting, distribution of print advertising
7. non-standard projects
In addition to professional implementation of typical BTL projects tasks (personnel search, training, control; development of mechanics, speech modules; design; production of polygraphy, clothing, stands, gifts, souvenirs, other props; logistics), we easily upgrade such projects with multimedia solutions and capabilities of WEB. BTL agency PUSH-K Solutions is at your service, it all depends on your goals.
Below is selection from the agency's portfolio by category BTL.
Portfolio:

BTL